We give the best Services
Welcome to WD Associates Ltd Logistics division – your one-stop-shop for comprehensive logistics solutions. Our logistics team is dedicated to providing end-to-end logistics services that are tailored to meet your unique business needs.
At WD Associates Ltd, we pride ourselves on offering a full range of logistics services, including freight forwarding, customs clearance, warehousing, and distribution. We understand that every business has its own logistics requirements, and our team is committed to working with you to develop a logistics plan that meets your specific needs.
Our logistics experts are equipped with the latest technologies and tools to ensure that your logistics operations run smoothly and efficiently. We have a global network of partners and suppliers, which enables us to offer seamless logistics services across different continents and countries.
Whether you need assistance with customs clearance, freight forwarding, warehousing, or distribution, our logistics team is here to help. We prioritize timely and cost-effective logistics solutions, so you can focus on growing your business while leaving the logistics to us.
Contact us today to learn more about how we can help you streamline your logistics operations and take your business to the next level.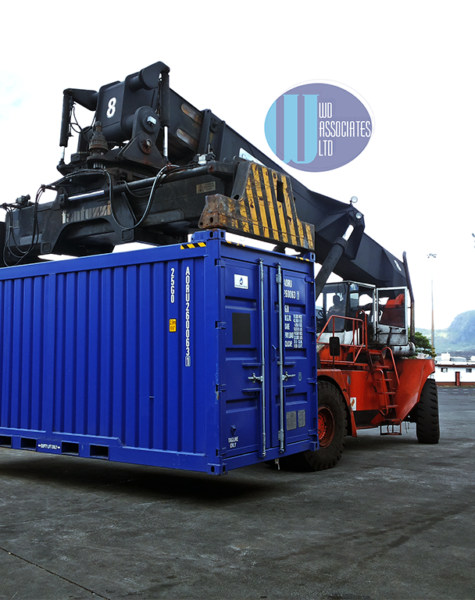 In-house custom broker
FREIGHT FORWARDING SERVICES
FREEPORT SERVICES
Import and exports permit
Processing of bills of entry
Dedicated customs officers
Consultancy on laws and regulations
Air and Sea Freight
Multi-Modal Services
Consolidation
Projects Cargo
Customs Clearance
Warehousing
Cross Trade
Inland Transport
Insurance
Consultancy
Regional Transhipment
AOG
Freeport Operations including warehousing
Ship Spare
Bonded Storage
24/7 In house Customs Clearance
5th Floor, Shehnaz tower, Louis Pasteur Street, Port Louis, Mauritius

+ 230 2173999
+230 52585799

Info@wdasso.com